Project Management
Whatever you need, we can do it!
Instead of just focusing on doing things right, we care about doing the right things, too. Leading by example, we teach our staff self-management. Character and communication are key. We understand the Panta Rei philosophy of change, the uniqueness of each project, and the limitations in resources, honoring deadlines, assessing risks and planning contingency. We have experience with all stages of a project lifecycle: initiation, specification, design, development, installation and/or integration, and maintenance. We've used various models, including the waterfall, the agile, and the spiral. We control and monitor the progress of each project daily, without losing sight of the big-picture objective. Interested in learning more? Contact our team and see how INform can help simplify and cut your product cycle time
What does it take for good project management? We'll share few things – only few.
Ability to Organize and Delegate
Fine organizational skills seem like an obvious, yet quite logical demand of effective project management. This one should definitely hold the first place on every project. Before being carefully planned and eventually commenced, a project is nothing but a clutter of data, requests, and unspecified objectives. It's up to the manager to make some sense of it all, sift through the information, and shape it into something easily manageable and realistically achievable. Then a project leader must establish a timeline, allocate roles, prioritize tasks and maintain control over the process.
The fine line between being meticulously systematic and obsessively tidy is the line a good project manager needs to walk every single day. In addition to supervising his or her team, a project leader should be able to correctly assess when to get involved and when to step out. They avoid micromanagement and embrace delegation. INform does that for you.
Flexibility and Wits
Even when firmly founded, a project can still collapse. However solid the risk management plan, it's rarely a foolproof one. Unpredicted setbacks and delays are a fierce reality in project management, and a person in charge should be flexible, sturdy, and quick-witted enough to weather a sudden storm.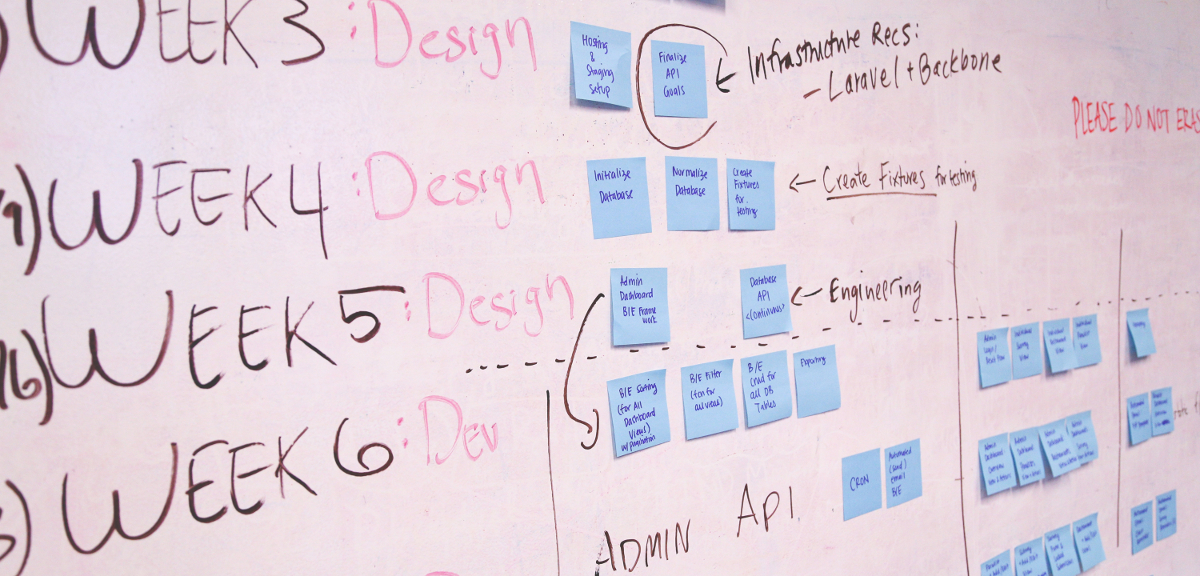 It goes without saying that such a person is always an eccentric thinker, an individual who never fears problems but takes them on as intellectual challenges. Simultaneously, this unique and valuable trait should be balanced out with patience and stamina, and a strong vision. Out of the uncertainty and chaos of change, leaders rise up and articulate a new image of the future that pulls the project together.
Capability to Balance Logic with Creativity
However uncomplicated, every project heavily relies on an accurately formed chain of dependencies, which falls under the most problematic, but crucial responsibilities of a project manager. As hinted before, in order to make some sense out of the yet unrefined project, the person behind the wheel should be capable of seeing the bigger picture before putting all of the pieces of the puzzle together. Aside from the aforementioned critical thinking, a successful project leader must be endowed with plenty of other abilities: – Seeing the bigger picture (beyond the project) – Comprehending its individual elements (milestones, tasks and subtasks), – A capacity for planning and executing one consecutive step at the time (chain of dependencies) – A mind analytical enough to discern even the subtlest and least obvious of mechanisms behind the picture frame (risk assessment) In project management, the logical mindset needs to coexist and collaborate with the creative thinker.
Communication Mastery
When it comes to communication skills, the project manager should be master of their craft. What's in effect for all leaders, applies to effective project managers as well. Soft skills are vital and necessarily include the art of negotiation and persuasion, and a touch of empathy that urges project managers to actually listen to those with whom they communicate. In fact, a Project Scope Statement without a communication plan is highly unlikely to meet the final deadline and deliver the promise. It's up to project managers to establish a channel of fruitful interchange with everyone involved – team members, stakeholders and clients – and keep each party satisfied, their requirements fulfilled and expectations exceeded.
Leadership, Competence and Experience
People in high strategic positions should understand the importance of drawing a line between passion and profession. Though exceptional project managers should possess both, they should also learn how to control and balance them out.
Leadership That Inspires
Experience may just be the most valuable asset here, but long-lasting involvement in something as complex as project management can come at a great price. It's not rare that, after a couple of years, the enthusiasm starts to wither away. As a result, teams have to embark on a time-consuming, arduous, and potentially frustrating journey, commanded by a passive and gloomy person. That's why a project manager absolutely needs to be a charismatic leader, an optimistic thinker and a visionary. It's an understatement to say that such a fearless attitude is motivational; it's nothing less than contagious. Many leadership quotes and sourceless aphorisms that address this specific trait abound. But what it all comes down to is a unique ability to inspire. Once people are intrigued, moved and excited by your ideas, they rarely need an additional push or empowerment. Nearly impossible to learn, but crucial for progress, this characteristic usually separates extraordinary project managers from good ones.
Conclusion?
Solid Results!
Everything in Time!
Professionalism!
Real Talent!
Experience!
and most importantly: Trustworthy!