iOS & Android Mobile App Development
It all starts with Design
It is very important to create a good-looking and responsive user interface for both  Android  and  iOS.  Today's mobile users will hate your app if it freezes frequently. Thus, it is crucial for any mobile app to be responsive to your interaction.
We create a native, modern, smart app experience. Whether you want to transform an existing web or Microsoft Windows legacy application, or start from scratch, INform is here to help you to accomplish both with speed, simplicity and agility.
We have experienced mobile app engineers that will accompany and help you define your concept, wireframe your app, sketch the storyboard, design the user interface, prototype, and then code your app—setting up any server-side architecture, such as databases, along the way. Our senior mobile app engineers will help you make decisions on the software architecture design, which includes the design of high-level structures and implementing the right technology for the front-end and back-end of your mobile app so that the app is scalable for the future and you avoid costly changes once the app has been implemented.

Our experienced UX/UI designers will create a good-looking mobile application for you, and recommend you the best practices. We will advise and guide you through each of these phases until your app is submitted to the App Store and/or Play Store, and well beyond.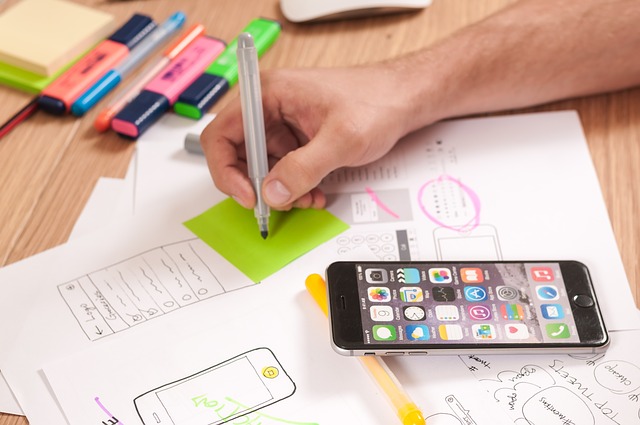 Most iOS apps are powered by event-driven programming.
Mobile apps are easy to interact with, because the mobile platforms like Android and iOS provide multiple gestures like slide left, slide right, pinch in, pinch out, tap, double tap and so on. It is important to use the right gestures for the right actions. Normally, on a double tap a mobile user will expect from the mobile application to zoom in, not to do something else. Our developers will recommend you which gestures are most appropriate to use in certain cases and what the mobile users expect from an application when they make some gesture.
Mobile apps often need a back-end support.
Most of the popular apps on the market are supported by one or more back-end servers. For example, if your application needs to work with accounts, these accounts will be stored on a back-end server in order to be accessible from any other mobile device, anywhere in the world. We will develop an optimal back-end server solution, according to your wishes and requirements, to support your mobile applications.
Test twice, then test again.
Now that the app is developed, testing for functionality and user feedback is a crucial pre-launch step. Our senior mobile app engineers will write unit tests, run integration testing, and eventually help debug and revise your app with this feedback before it gets into the App Store and/or Play Store.
Our Platforms & Mobile Technologies
iOS app development for iPhone and iPad
Android app development for smartphones and tablets
IDEs: Android Studio, Xcode
Languages: Java, Objective-C, Swift
Mobile app databases: SQLite